Hello Everyone, What's Up? Recently, the ThopTV stops working. Due to that many of us were having an issue watching JioTV on any platform such as Android Tv, Phone, Firestick, etc. So today we have brought a solution for this issue. We'll demonstrate how you can still stream JioTV on your streaming device. Also, this is a very easy and User-Friendly method. So let's start!
JioTV
It is a great streaming platform from Jio to stream most of your TV channels on your TVs, smartphones, and all. To stream on JioTV, you should have an active Jio Number. You can stream JioTV easily on smartphones. But in the case of TVs, the Jio has restricted the Installation of JioTV to any TVs OS except Jio Set Top Box. So in order to stream on JioTV, we should have an active Jio Number to watch on a smartphone, either a Jio Set Top Box with Jio Fiber to watch on TV.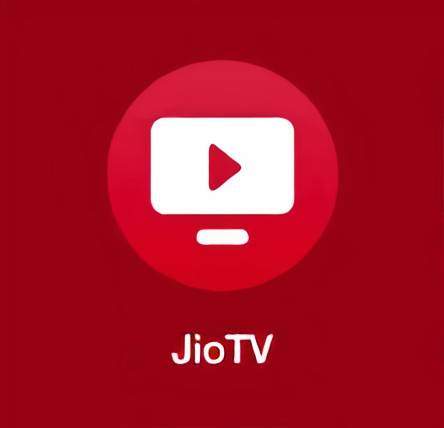 But as it is available for smartphones openly, it will run using emulators on TVs and all. So there's a tutorial to install an emulator and run JioTV on TV. This tutorial is done on Fire TV Stick, but don't be worry the same will be applicable for all the Android TVs.
Tutorial-
Download and Install the Downloader App from the App Store in the TV.


Open the Downloader app and type this link- troypoint.com/kodistable
Now it will download an app called Kodi (75MB). The installation screen will appear to click on Install and it will install the Kodi Emulator app.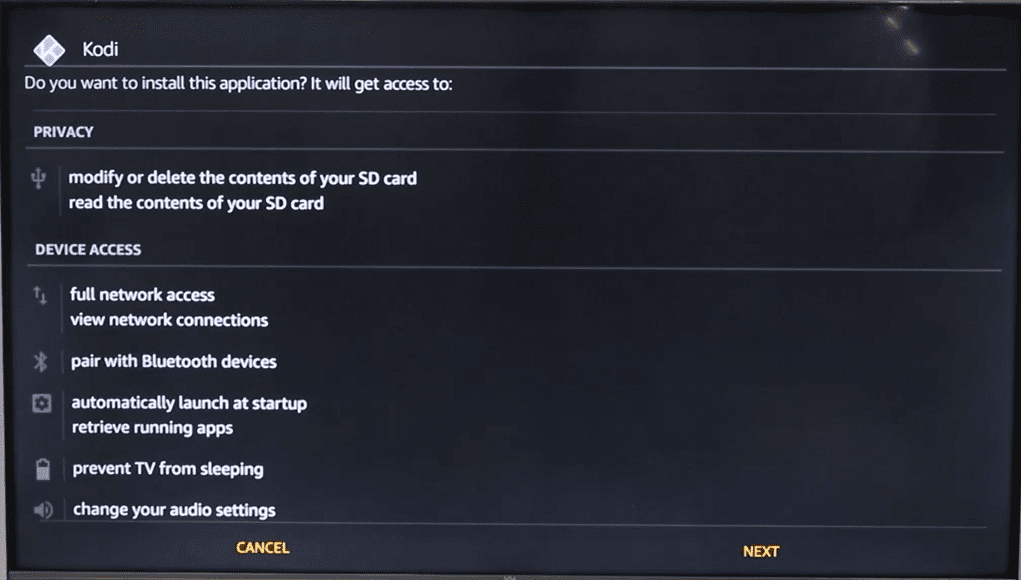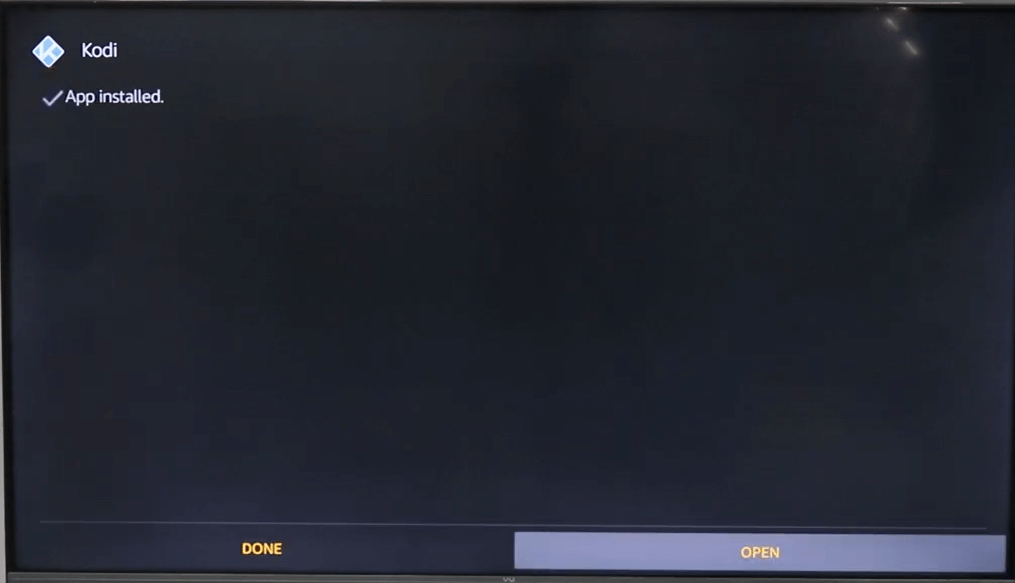 Go to settings and then File Manager in Kodi.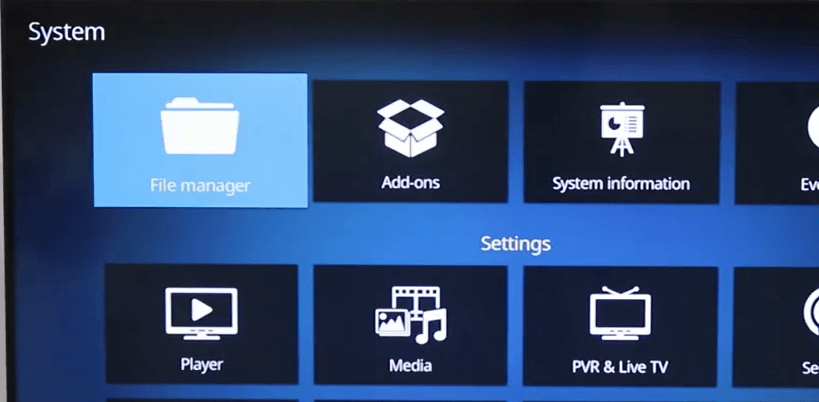 Click on Add Source and then select None.
A window will appear asking for a link. Type this link- https://kodi.botallen.com
Click on OK. And put a name such as Jio and again Click on OK.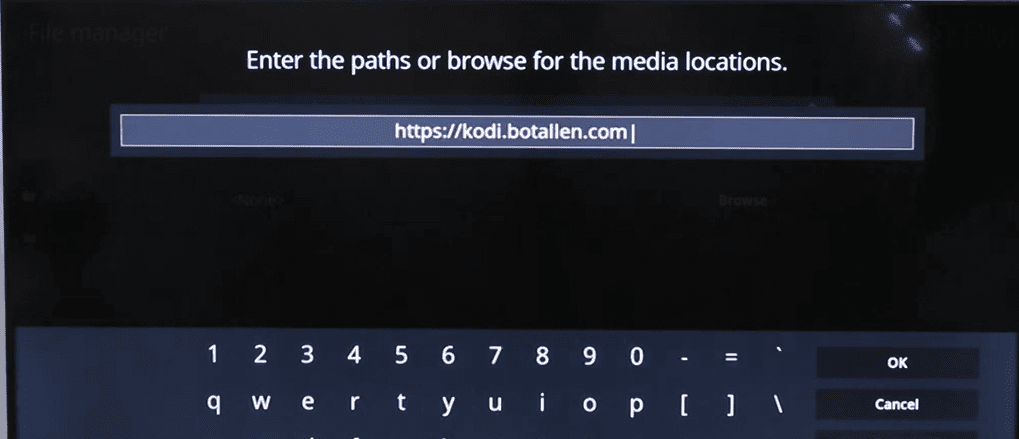 Now go back and Click on Add Ons.
Scroll Down and click on Install from ZIP file.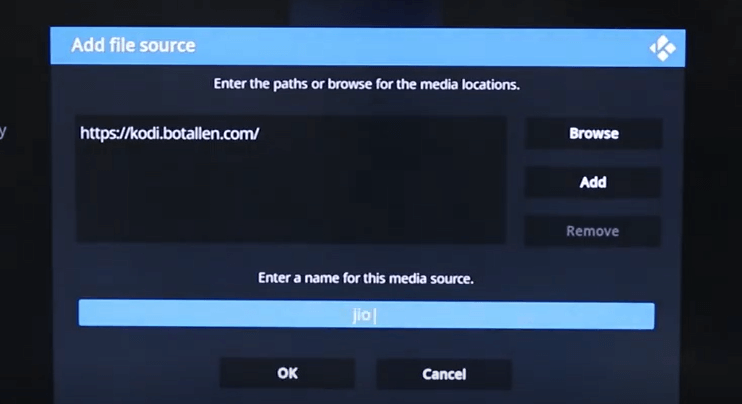 It might ask you to enable Installation from Unknown Source, so click on settings and enable Unknown Sources.
Go back and again click on Install from ZIP file. Click OK.
Here you will see a file of the exact same name you put in Step8. Open it.
There you'll see a file with the name mentioned below. Select it. If you would not found the file then simply restart the Kodi and check again. And once installed the file will automatically be deleted.
Now click on Install from repository.
Here you will get an file named Botallen Repository. Click on it. A small process of installation will start.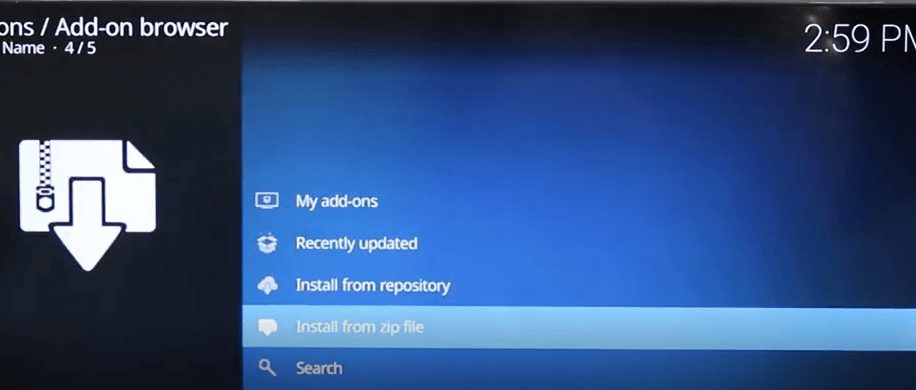 Video Add-ons
Click on Video Add Ons. And give permission to install.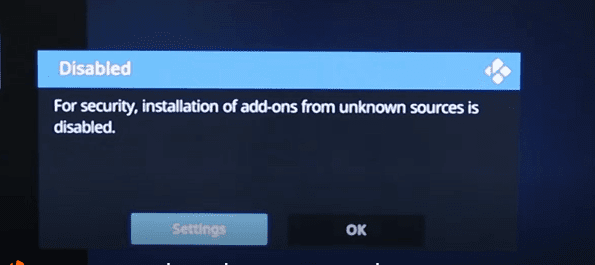 Now click on JioTV and then Install. Wait for 2-4minutes the JioTV will get installed.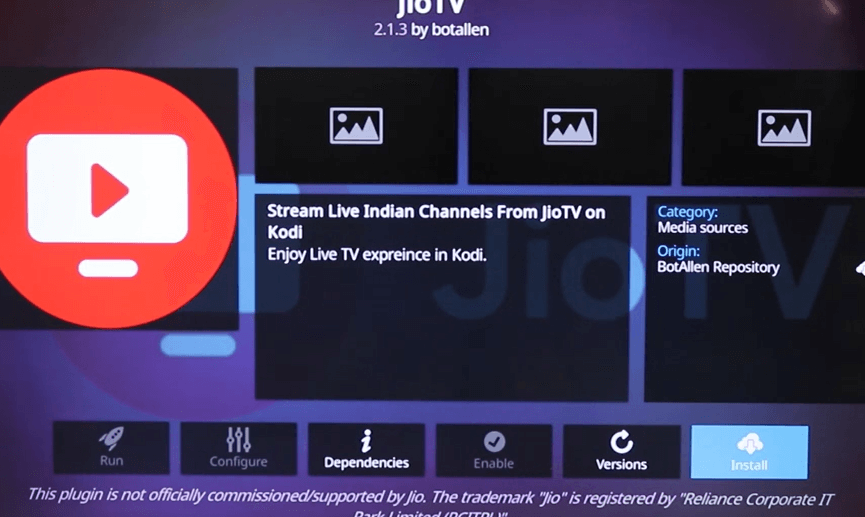 Now hold your Fire Tv Stick Remote's big circular (OK) button for a while.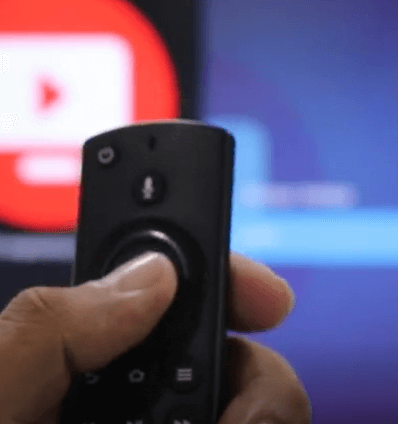 Click on the option given in the picture below.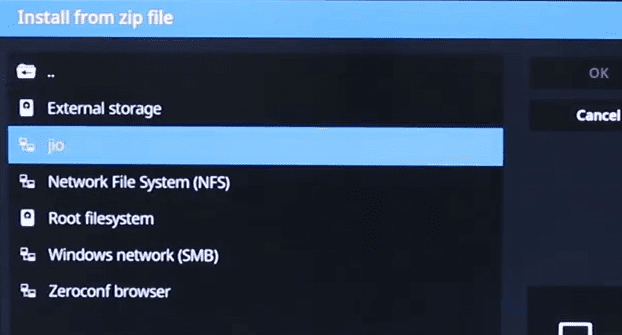 It will ask to download this Add On, Click on Yes.
After Completing the Installation, you again have to hold the big circular (OK) button on remote and go to settings.
Go to Account and then Log In.
Select Keyboard and type your Jio Number for Login. After it put your Jio account password. If you have forgot your password then you can simply reset it from MyJio app or their website.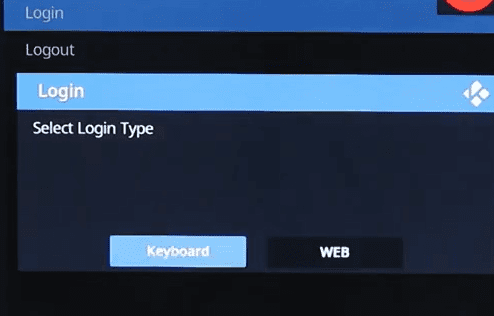 A pop-up of Login Success will appear then Click OK. And Restart the Kodi App.
This should be done Carefully-
After Restart a JioTV notification will appear, just click on OK. Now go to TV in Kodi app and see if channels appeared. If not, just remove the FireTV Stick's Plug from the AC socket and then put it back again.
Again check in the TV section if the channels appeared. If not, go to settings of the Kodi App.
Go to Add-ons. And click on Install from Repository.
Go to Video Add-ons. And long presa on JioTV to go to settings. In settings go to setup and once more click on Setup simple IPTV/PVR.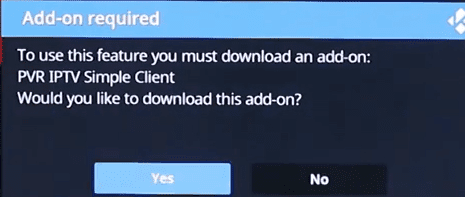 Now you will get a Pop-up from JioTV that playlist updated restart to apply. Simply just restart the Kodi App.
This time you will notice in the corner a message is popping, PVR manager is starting up. It will take up to 30 seconds to take it to the 100%.

After Completion, go to TV in Kodi. This time all the channels available for stream in JioTV will appear here. They are categorised according to JioTV.


Advantages of Kodi
You can watch any of the channels available here. The UI is also User Friendly and can be operated by anyone. You can hold the big circular button to get a list of all the channels just like a normal TV.
Also, if you have a Disney+ Hotstar account, then you can also watch Star channels on it. All you have to do is just click on any star channel you watch and the pop-up will appear to Install Hotstar. Just install it and log in with your Hotstar account to watch. However, you won't need to download that Hotstar Plug-in as it is available for all devices. So that you can easily install it play it as usual if you want.
Only an issue is of the resolution, you can't switch between different resolutions. The resolution is based on the available internet speed and Jio Servers. Speed of 10MBPS is more than enough for this. And if you have faster internet, then you can stream without buffering. Also, if a channel supports upscaling it can also be done with a good connection.
And at last, we would say that don't worry this is not illegal. It is just an emulator, so it will stream flawlessly until unless the Jio Blocks it from their end.
That's it guys for today. Hope you're enjoying your favorite channels.
The comment section is open for all the queries and feedbacks, just ask and you will get the solution in few hours. Subscribe to our Newsletter and YouTube Channel for more. We'll meet in the next blog. Until then
Stay Safe Stay Sarcastic!